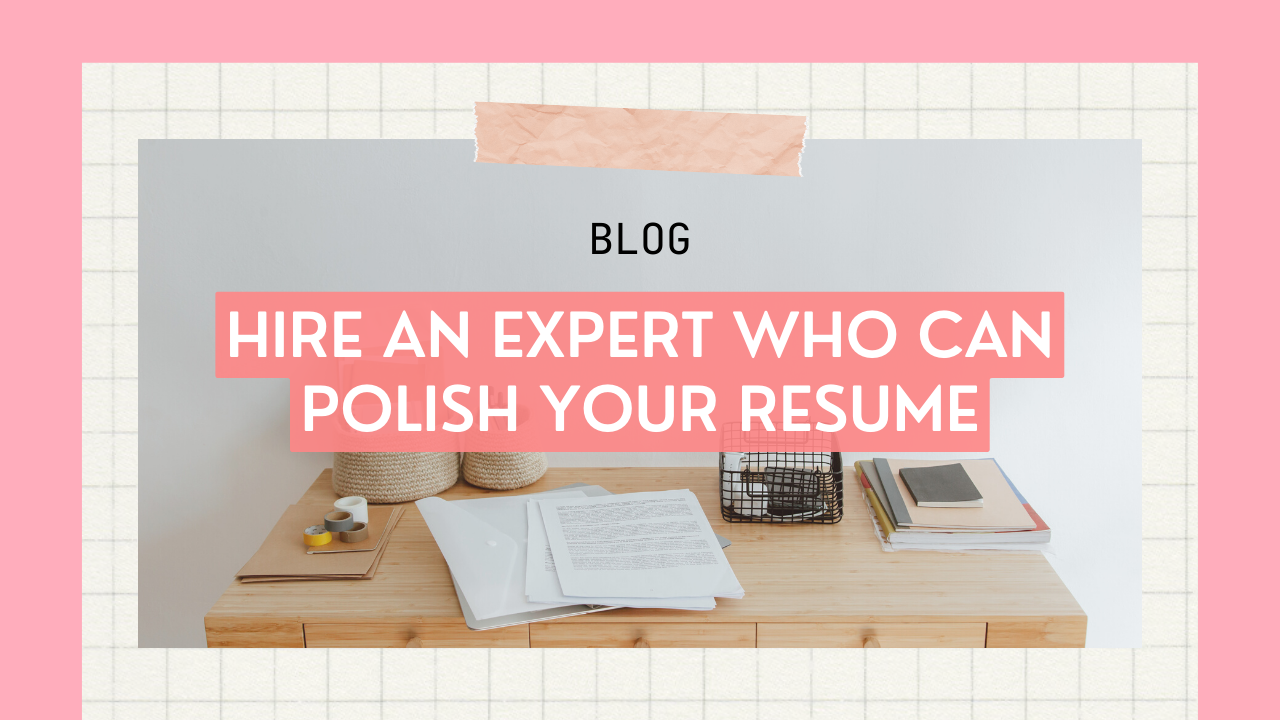 How easy does it look to write your own CV without grammatical errors or formatting flaws? As job-hunting individuals, all the applicants acknowledge how important it has become to impress recruiters by presenting a perfect resume in front of them. Moreover, due to a lack of professional opportunities, getting an interview call from a well-reputed company has become a hassle job. That's why they put in all the techniques and implementation to attract employers. Likewise, wearing a suitable and formal outfit on the day of the interview or converting a resume into an attractive portfolio that needs representation of the applicant with the best additions.
However, it takes work to construct a resume that could stir recruiters. There can't be a better option than hiring a professional CV expert that can produce stimulating resumes that increase the chances of getting quick interview calls. Find out some frequent errors job searchers make in their resumes that should be avoided.
5 Common Mistakes in Resumes that make them Mediocre
1.Too Long CV
It is a brilliant thought to build a CV with all the needed information. But it is a common flaw finding a CV too long, making it difficult for hiring firms to get to the point. Secondly, job hunters sometimes mistakenly add unneeded data on their CVs, extending the resumes limit to multiple pages. But in the professional corporate world, one page CV is enough and considered appropriate by companies' hiring managers.
2.Improper Formatting
Resumes need the best highlight of your skills, achievements and educational background. Recruiters look forward to detecting applicants' writing and formatting instincts. That's why adopting active, sting formatting in your resumes is vital, as employers mostly skip those CVs that have inappropriate formatting and are difficult to read.

3.Ordinary Template Selection
The selection of templates is the first step in CV writing, as you have to add all the relevant information to your selected template. Even though the search engines are filled with colourful and appealing templates, most candidates get rejected because of poor template selection. Hence, due to the unavailability of knowledge about picking suitable template designs, the CVs of serving candidates are skipped by the hiring team.
4.Inappropriate Highlight of Skills
It doesn't matter if you are an experienced and well-skilled individual because you should know how to showcase them all in the sending resume. Plus, Companies look for those individuals that match their selection demands and requirements. Therefore, improper highlighting of the skills can steal the life-changing opportunities of job-searching individuals.
5.Lack of Relevance to the Applied Job
During the process of sending employment applications to hiring companies, candidates mainly miss the much-needed point in their CVs. In every hiring post on job hunting platforms such as Indeed and LinkedIn, there are shared eligibility and requirements for the vacant position. This practice has the clear intention to find the perfect individual for the post. However, job hunters avoid these instructions and mail their resumes without converting their CVs with adding points that show relevance to the asked position.
5 Reasons Why Hiring a Resume Expert is a Smart Move

1.Resume Without Flaws
Most of the finest skillful individuals are not good at writing. Similarly, drafting an attractive resume is a game of creativity that needs the experience of professional CV makers. Therefore, in order to have a resume without any grammar or formatting issues, you should always contact those professionals that are best in business. For instance, someone who is hiring recruiter or expert CV writer that helps people in polishing their resumes according to their selection criteria.
2.It Saves Times
New graduates or those looking for better opportunities don't have time to update their CVs, as the question of credibility and relevance always comes to mind. Nowadays, it has become essential to build resumes according to the asked requirements and demands of the companies. That's why a perfect resume maker is the best option that can convert your resume at a given time. It means no need to take the stress of your resume during the time of interviews.
3.Professional Portrayal
Entrants can come up with various unique ideas to showcase their skills on their resume page. However, trustworthy and expert CV writers know how to convert it with the proper formatting and riveting words. Besides, as job hunters, we want to share all the achievements and skills on the resume. But a smart individual with years of experience knows where to utilize our talent in the writing pages.
4.Enhancement of Credibility
It is not all about sharing the asked information in the CVs because resumes are the representatives of applicants in front of the hiring companies. Hence, individuals have to display themselves as they are best persons for the applying positions. So, a hiring a CV writer can increase the credibility of your talent and faithfulness towards the company and asked role of the responsibilities.
5.Assurance of Professional Opportunities
It is openly found in young individuals that they are never sure about the formatting and writing of their resumes, as they may not get an interview call due to their average CVs. But a resume maker takes away all these worries and can update resumes to get quick responses from the hiring team of companies. It indicates that a CV writing specialist can help you get more professional offers according to your skills.
In today's time, it is common to get your CV updated by someone with a creative professional skills. So, don't hesitate to take help from online resume writers. Lastly, never stop trying to get a job in your intended company because you never know when you will hit the jackpot and get a life-changing employment call. Good Luck.